 The Independent
Film School
My name is Ela Thier, and I help screenwriters and filmmakers create the work that they'll be remembered for.
ONLINE TRAININGS FOR
SCREENWRITERS & FILMMAKERS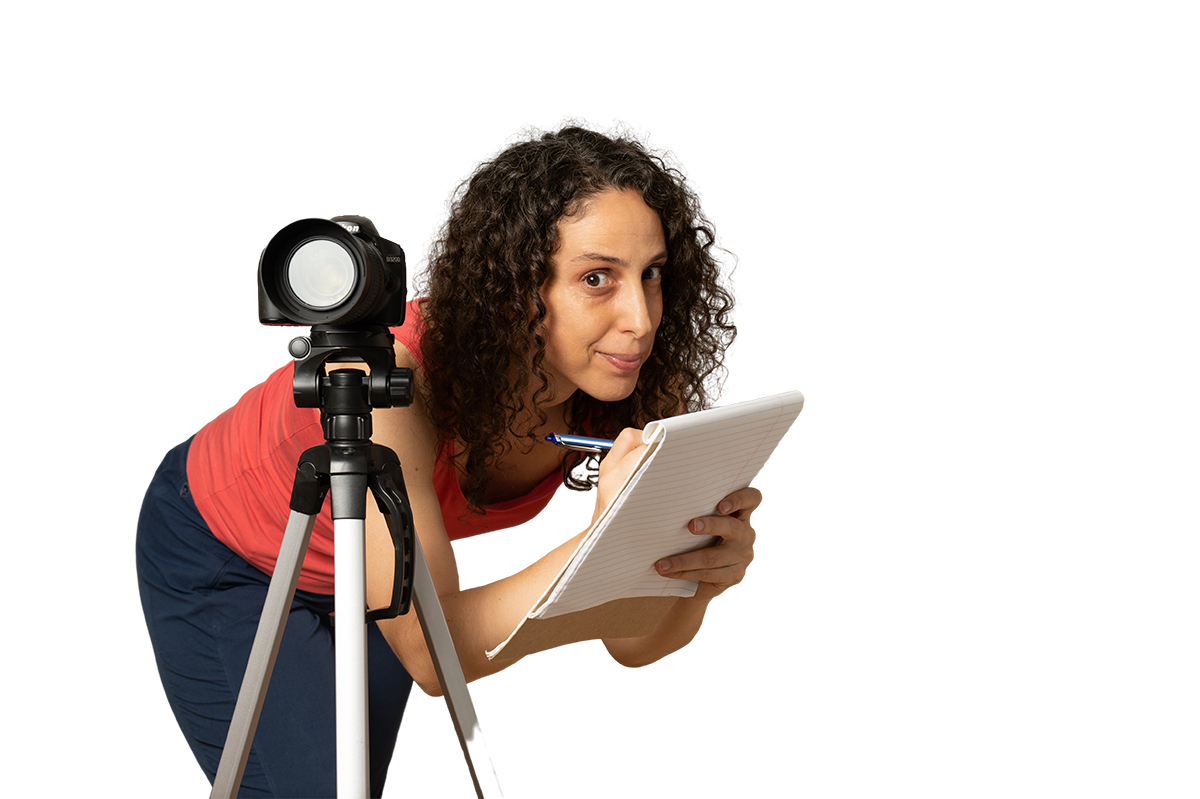 You have talent. Don't question it.

You're a writer, director and/or actor, whether you've done any of those things or have been secretly dreaming about it. Your desire to create is all the proof I need to know that you have talent, and that what you have to offer matters. My world would be a better place if your creativity, passions and stories ended up on the screen.
But I know how it goes. Years of procrastination and nothing done? Been there. Worked your butt off and saw no results? I'm raising my hand. It looked like you were getting your big break and then it fell through? My heart has been broken too. Many times. Gave up? Thinking of giving up? Check and check and check.
My name is Ela Thier, I've been through all of the above, and I'm a working screenwriter and filmmaker here to tell you this:
You don't have to give up on your dreams as an artist,
and you don't have to go it alone.
100% of the profits of The Independent Film School
are invested in hopeful, passionate, binge-worthy entertainment that addresses the climate crisis.
We know that writers, filmmakers, and all artists, play key roles in building rational societies, governed by foresight and caring. It's possible to ensure that every human is safe and flourishing. Our profits and efforts are in the service of this goal.
Get skilled.
Get connected.
Get to work.
The script I developed with Ela's help eventually won the Grand Prize at the Slamdance Screenplay Competition. I was able to land a literary agent at C.A.A. and ultimately attach an Oscar winning Producer to my film, which is currently in development. To say the least, I recommend Ela's courses to everyone I meet ... Sometimes I feel like I'm Sampson and she is my hair.
SHANE ANDRIES
Although I attended an ivy-league film school, my career didn't begin until I found Ela's screenwriting workshop. After adopting and using her writing tools for two years, I received a greenlight to write my own TV show for MNET, the largest TV network in Africa, broadcasting in 36 countries …This year my feature script was selected by the Sundance producing lab.
EKWA MSANGI
As a recovering film school alumn, I learned hands-on information on how to create my film right now. The business plan, budget and contracts alone could have cost over $1K. I wish I'd taken Ela's producing course earlier, I would have avoided all of the mistakes and the wasted time and money.
MERCEDES BRAZIER
Your philosophy of non-competitiveness, your emphasis on community and doing for each other, was very refreshing. Not only do you teach but you empower, a much rarer thing.
DENIS MEADOWS
I've gotten more done in making my dreams come true since studying with Ela, then in the last 10 years combined.
JAKE DIAMOND
In over twenty years of working in the industry as a development executive on both studio lots and independent films, I've never met someone as sharp in story development as Ela.
WENDY SAX